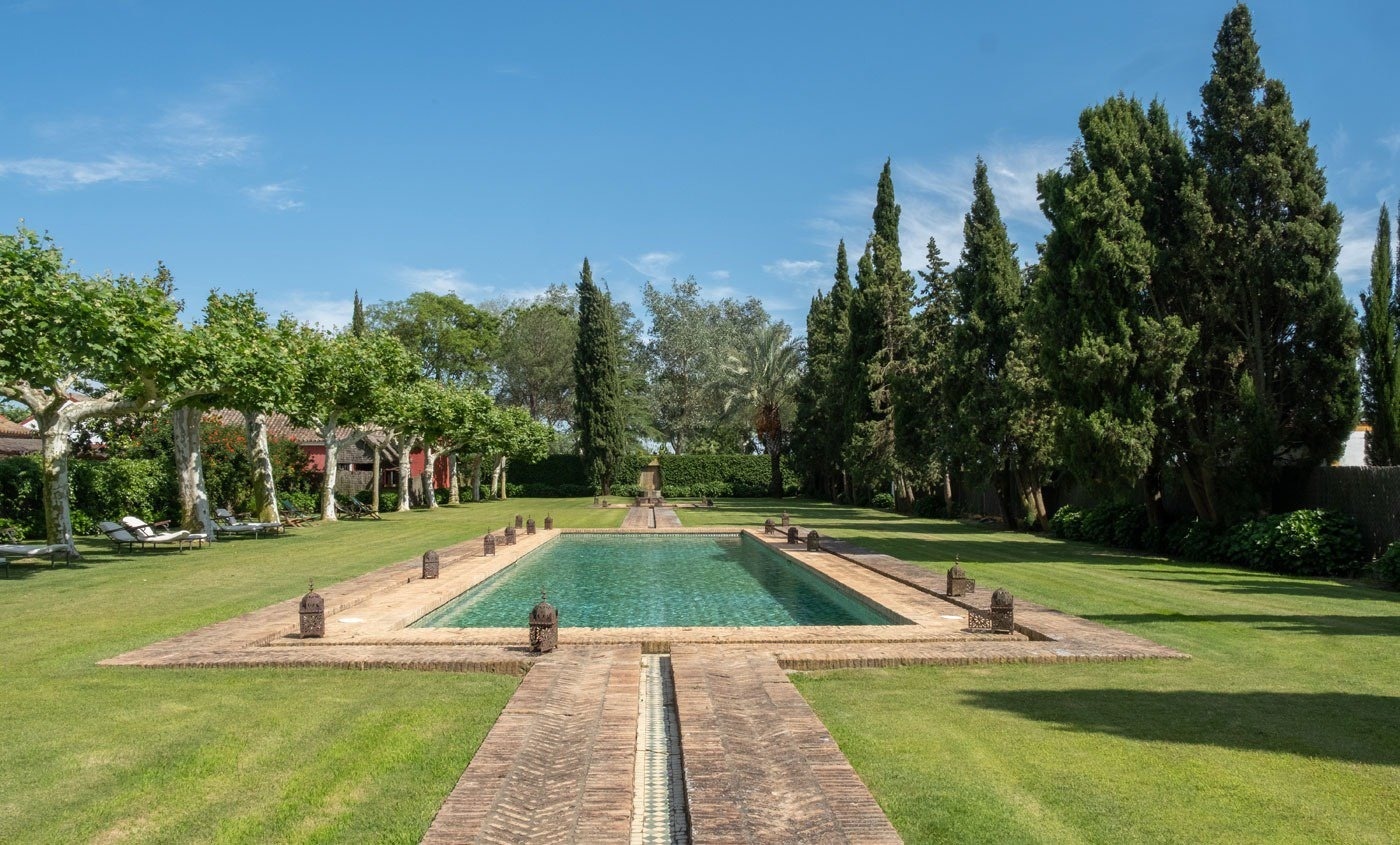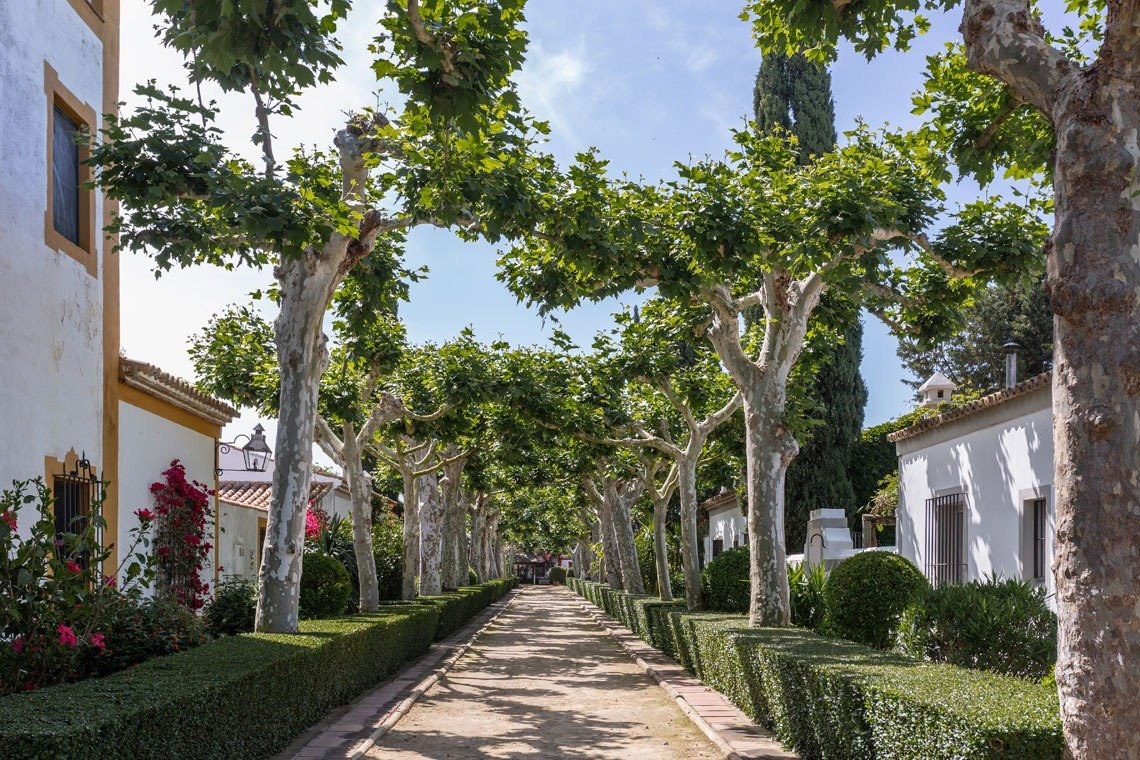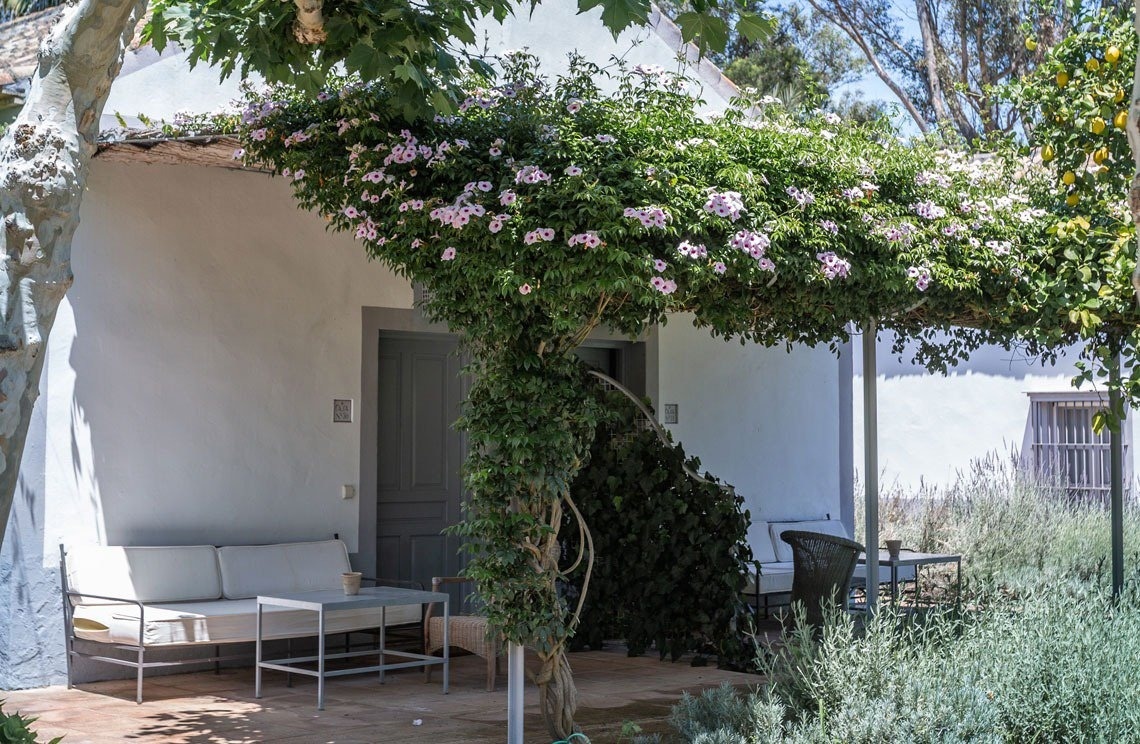 Welcome to El Cortijo los Mimbrales
The Cortijo de los Mimbrales is a rural accommodation with rooms and independent casas with their own services; with a private terrace, direct access to our gardens and an impressive Arab Pool. In the heart of the Doñana National Park, next to the Aldea del Rocío and the longest golden and virgin beaches in Europe, here in Huelva.
Read more
Read less
Stay in our Rooms and Casas
The Cortijo de los Mimbrales is a haven of peace and beauty accessible internationally from the airports of Seville and Faro. The hotel is located in the heart of Doñana, a national park with a unique ornithological wealth and in which protected species such as the Iberian Lynx coexist.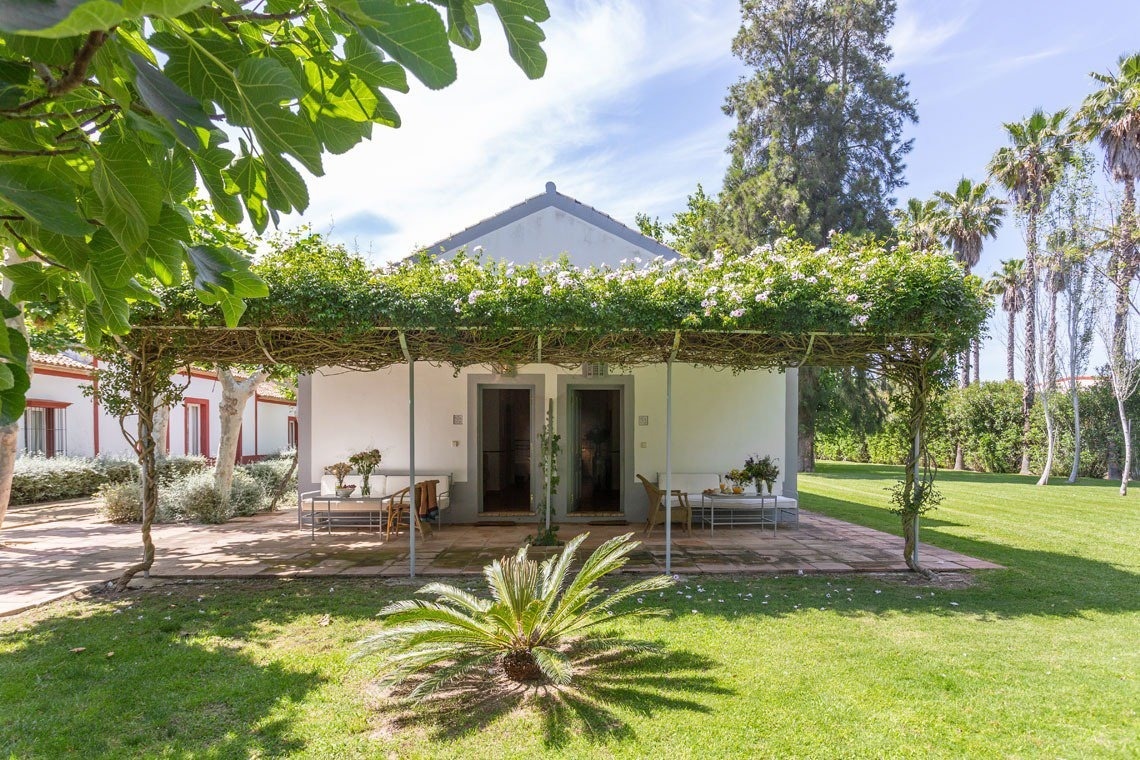 Rooms
Rooms with different designs that take us from the essence of this corner of Andalusia to the remote environment of one thousand and one nights. 38 rooms divided into five areas: Ánsares, Casa Chica, Gineta, Al Mimbre and Guayules. The five typologies are: Mimbrales, Superior, Premium, Arabic Duplex and Junior Suite.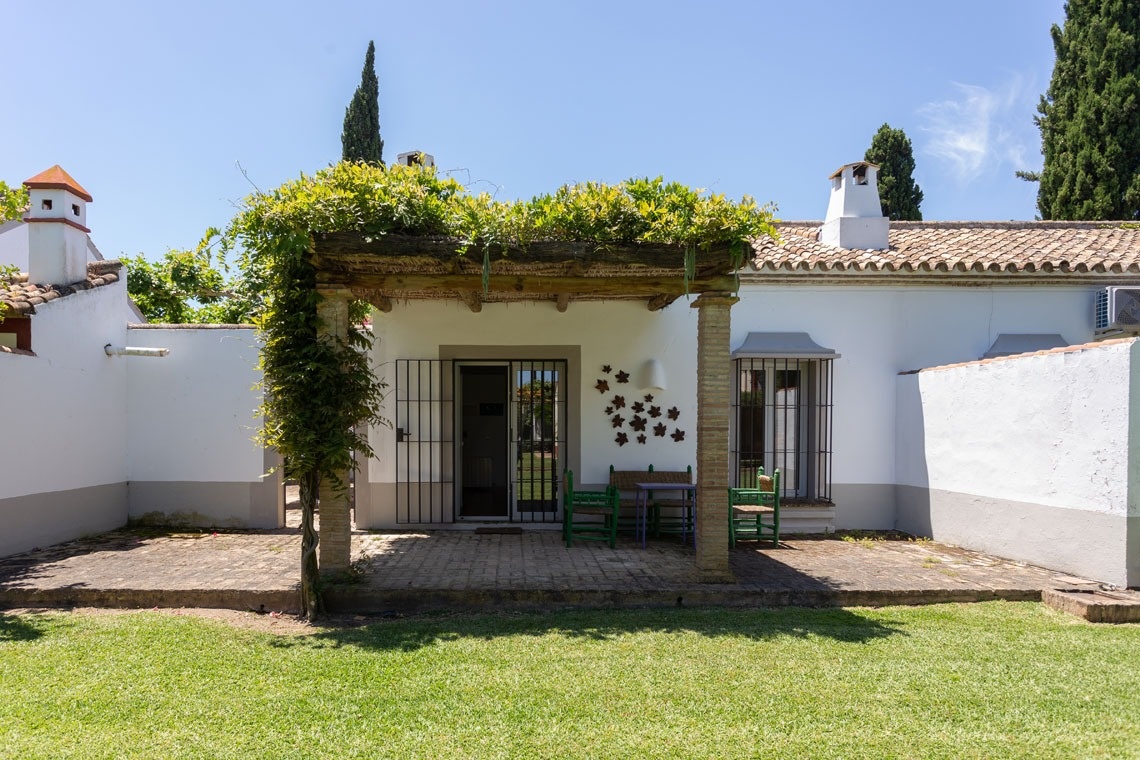 Villas
Our villas allow you to enjoy greater independence, to enjoy with friends, family, or a long stay. They are fully equipped and have one bathroom per bedroom, living room and fully equipped kitchen. We have four typologies: two-bedroom villas, a one-bedroom villa and a studio.
El Cortijo de los Mimbrales Your Accommodation in El Rocío
Almonte - Matalascañas (Huelva)
The Cortijo de Los Mimbrales is more than a hotel in Doñana. We offer you an unbeatable location next to the famous village of El Rocío and the well-known beach of Matalascañas. With the intention that you are better than at home, to rest, carry out activities in a natural environment and organize your event. The proximity to Seville and the best and most extensive beaches in Spain, make it an ideal place to make your favorite visits.
Los Mimbrales Farm. A-483, km 30.5 21750 Almonte-Matalascañas (Huelva, Spain)
reservas@cortijomimbrales.com
View in Google Maps
Discover our Exclusive Offers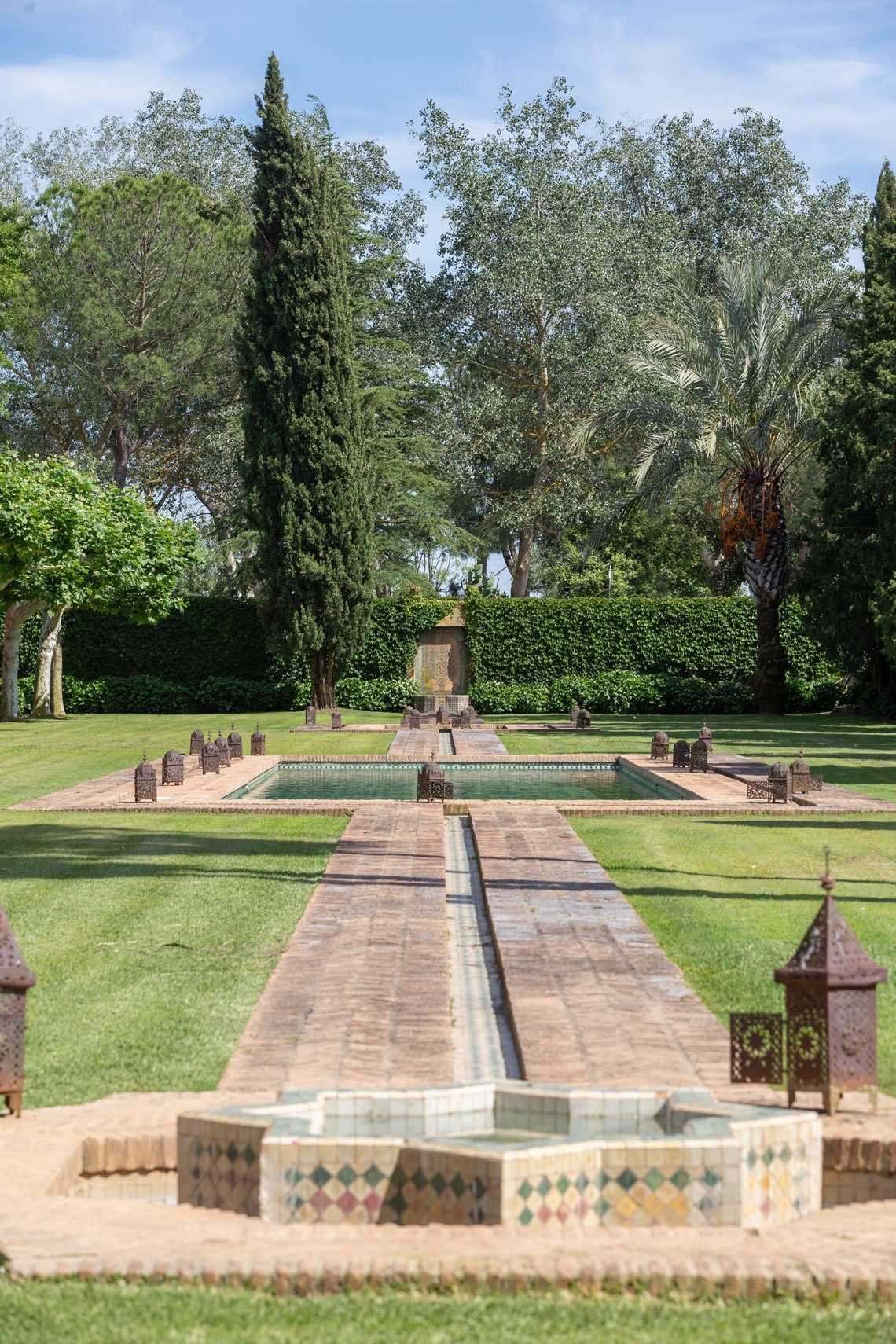 Live a unique experience at the best price with the offers and promotions of El Cortijo de Los Mimbrales.